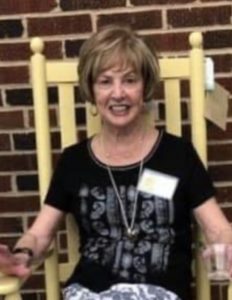 June Putnam Miller, 88, of Statesville, N.C., passed away, Friday, February 18, 2022, at Iredell Memorial Hospital.
June was born June 1, 1933, in Iredell County and was the daughter of the late Henry L. and Lura P. Putnam. She was a graduate of Troutman High School and, on August 2, 1954, she married the late L. Dent Miller, who passed away March 23, 2015. She was a member of Bethel Baptist Church, where she sang in the choir. June loved her family and did a lot for everyone.
She is survived by two brothers, Larry Putnam (Celia) and Henry Putnam (Rosanne); one sister, Ann Cherry; two daughters, Robin Turbeville and Mary Miller; six grandchildren, Travis Elliott, Martin Turbeville (Hanna), Loni Turbeville, Sara Tess Turbeville, and Perrie Turbeville; close family friend, Tony Elliott; and numerous great grandchildren.
Memorial services will be held at 3 p.m. Thursday, February 24, 2022, at Beulah Baptist Church with Rev. Brian Burgess officiating. The family will receive friends on Thursday from 2 to 3 p.m. at Beulah Baptist Church.
Memorials may be made to ASU Foundation, the Dent and June Miller Scholarship, P.O. Box 32014, Boone, NC 28608 or to Bethel Baptist Church, 1162 E. Monbo Road, Statesville, NC 28677. Online condolences may be made to the family at www.troutmanfuneralhome.com.
Troutman Funeral Home is serving the family.