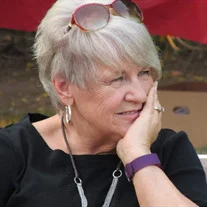 Karen Emery Weatherman, 75, of Statesville, N.C., passed away peacefully at her home on Monday, September 5, 2022, surrounded by her family and lots of love.
She was born in Iredell County on February 2, 1947, to the late Virgil Emery and Katherine Jordan Emery. She was also preceded in death by a grandson, Timmy Belcher.
Karen graduated from Central High School in 1965 and retired from JC Penney Distribution Center in 1995. On June 9, 1968, she married Lloyd Gray Weatherman, and they enjoyed 54 years of marriage prior to her death.
Best known as "Grandmommy," Karen was a kind soul who never met a stranger. She enjoyed books, history, trips to the southern coast, music and of course singing. She loved freely and was always willing to lend a hand, ear, or shoulder to anyone who needed it. She treasured her family and would quickly show off pictures of her grandbabies when given a chance. Above all though, she loved her Jesus and enjoyed singing about His goodness and the beautiful heavenly home she is in.
Those left to cherish her memory include her husband, Lloyd Weatherman of Statesville; daughters, Deia Weatherman of Richmond, Va., Jodi Belcher (Tim Belcher) of Statesville, Bethany Britt of Statesville, and Dakota Campbell (Chet Campbell) of Union Grove, N.C.; grandchildren, Adam and Lily Belcher, Ty Weatherman, Skylin Weatherman, Stella Britt, and Tate Campbell, an adopted in love grandchild, Miriam Tomerlin; a special friend of the family, Rene Stepp; a sister, Deborah Johnson of Knightdale, N.C.; brothers-in-law, Jerry Weatherman (Billie Ann) of Statesville and David Weatherman (Martha) of Hartwell, Ga., a sister-in-law, Bonnie Weatherman of Union Grove; and a multitude of nieces and nephews that she loved dearly and like her own.
She will be sorely missed by her husband, daughters, grands, greatgrand, and numerous family and friends, but her legacy of love will live on through each life she touched.
A Funeral Service will be held on Friday, September 9, 2022, at 2 p.m. at New Prospect Baptist Church with Rev. Josh Byrd and Rev. Dale Milstead officiating. Burial will follow in the New Prospect Church Cemetery. The family will visit with friends on Thursday evening at St. Mark Baptist Church from 6 to 8 p.m..
1 Corinthians 13:13 — And now abideth Faith, Hope and Love; these three, but the greatest of these is Love. Our mother always lived by Love.
The family would like to say thank you to the team of people at Hospice and Palliative Care of Iredell County. A special thank you to Laura Harris, RN, and Cassie Fielden, CNA, as we were blessed to have their amazing care and compassion for our mother in her last days.
In lieu of flowers, memorials may be made to Hospice and Palliative Care of Iredell County, 2347 Simonton Road, Statesville, NC 28625.
Nicholson Funeral Home is honored to serve the Weatherman family.