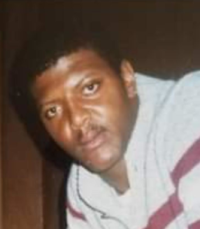 Kenneth Littlejohn, who was known as "Bubba," was born in Iredell County, N.C., on May 19, 1959, to the late Lucy "Mama Lucy" Hunter Littlejohn and the late Joe Willie Waddell. He departed this life unexpectedly on Friday, January 14, 2022, at his residence. In addition to his late parents, he was preceded in death by his grandmother, Helen Brown; two sisters, Shirley Ann Littlejohn Scott and Mary Waddell; a brother-in-law, William Henry Scott Jr.; one aunt, Laura Mae Hunter; and his granddaughter, Sakia Ashonti White.
He was a graduate of North Iredell High School in Olin, N.C., and he was a former employee of Merchant Metals in Statesville, N.C. His hobby was lawn services. Kenneth was the life of the party, always smiling, laughing, or talking junk. He was very well known and never met a stranger.
Kenneth leaves to cherish the memories of his life his children, Aisha White of Atlanta, and Kendris Littlejohn and Joshua Bailey, both of Statesville; two sisters, Sherwyn Scott of Greensboro and Adrian Miller of Statesville; one uncle, Larry Waddell of Detroit, Mich.; a special first cousin, James Hunter; six grandchildren, Donisha White, Naisir White, and Jamaryus Marshall-White, all of Atlanta, Ga., and O'Mari Wilder, Kingston Summers, and Ke'Marlee Miller, all of Statesville; three nieces, Phyllis Scott of Greensboro, Jamey Scott of Statesville, and Latisha Miller of Huntersville; and one nephew, Jeffrey Miller of Statesville. Bubba also leaves a host of special cousins, other relatives and friends.
Celebration of Life Services will be conducted Friday, January 21, 2022, at 2:30 p.m. at Rutledge and Bigham Funeral Home. Bishop Wilford Walls will officiate and Pastor James Hunter will eulogize. Burial will follow in the Belmont Cemetery.
Rutledge and Bigham Funeral Home is serving the family.