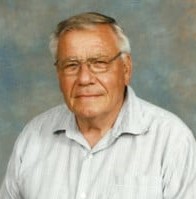 Larry Gray Connolly, 83, of Statesville, N.C., passed away unexpectedly on January 17, 2022, at his home. Larry was born October 16, 1938, in Alexander County, N.C., to the late Walter Watt Connolly and Stella Gregory Connolly.
Larry was a member of Rocky Hill Baptist Church and he loved rebuilding antique cars.
In addition to his parents, he was preceded in death by two brothers, Harold Connolly and Howard Connolly; and two sisters, Louise Webber, and Joyce Burrell.
Survivors include his wife, Saleta Mason Connolly of the home; and two sons, Jeffery Connolly and wife Patty of Statesville, and Keith Connolly and wife Janet of Statesville. Larry had five grandchildren, Jason Connolly and wife Tralaina, Jody Connolly, Robbie Ballard and wife Helen, Drew Ballard and wife Heather, and Justin Ballard; and twelve great-grandchildren, Breanna, Isabella, Alexus, Teanna, Caden, Dominic, Madison, Evan, Ariel, J.R., Kristopher, and Aiden.
Funeral Services will be conducted Saturday, January 22, 2022, at 3 p.m. at Rocky Hill Baptist Church. Rev. Andrew Sharpe and Rev. Allen Fredell will officiate. The family will receive friends before the service from 1:30 to 3 p.m. at the church. Burial will follow in the church cemetery.
Memorials may be given to Rocky Hill Baptist Church, 823 Mountain View Road, Statesville, NC 28625.
Chapman Funeral Home is serving the Connolly Family.