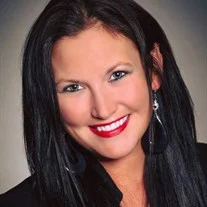 Leah Jennifer Sisco of Kutztown, Pa., left this earth on Wednesday, June 15, 2022. She is survived by her husband, Dean Sisco of Charlotte, N.C.; her parents, Bob and Sue Jankowski of Mt.Ulla, N.C.; her sisters, Kelly Jankowski of Mt. Ulla, Rachel Salyers of Waukesha, Wis., and Jenny Riopelle of Brandon, Fla.; and her brother, Rob Jankowski of West Lawn, Pa. She is also survived by her grandparents Ron and Nancy Carlson of Leighton, Pa.
Leah was preceded in death by her brother, Kyle Jankowski of Mt. Ulla.
A loving and gracious wife, daughter, sibling, niece and granddaughter, Leah was a special, beloved and one-of-kind lady! Her love of Jesus Christ had become preeminent. Her love of her family was prominent, and Leah loved her cats (and all animals). Her sweet, loving spirit and personality will absolutely be sorely missed by all who loved and knew her.
A Celebration of Leah's Life will be held at Cavin-Cook Funeral Home (494 East Plaza Drive, Mooresville, NC 28115) on Tuesday, June 21, 2022. Family time will begin at 4 p.m. and her Memorial Service will begin at 5 p.m. (Livestream will be available). All of Leah's family and friends are more than welcome to attend! 🙂
In lieu of flowers, please send support to one of Leah's favorite causes – Cat rescue & adoption. Princeton's Meow, 29 Brookwood Avenue NE, Concord, NC 28025 (704) 721-6369, princetonsmeow@hotmail.
Cavin-Cook Funeral Home and Crematory, Mooresville, is serving the family. Condolences may be sent to the family at www.cavin-cook.com.