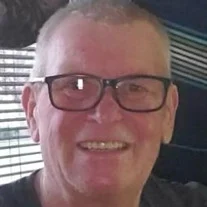 Leszek Teofil Wlodarczyk, 68, of Mooresville, N.C., passed away on May 7, 2022, at his home. He was born on December 20, 1953, in Lowich, Poland.
He was preceded in death by his parents, Mieczyslaw and Janina Wlodarczyk.
Les graduated from Technium Samochodowe in Lodz, Poland. He spent most of his career as an auto mechanic. He loved sports, supporting his son's soccer career and supporting his granddaughters in volleyball and soccer. He loved doing anything outdoors.
In addition to his loving wife of 48 years, Renata, Les is survived by his son, David Wlodarczyk and his wife Joanna; granddaughters, Rory and Drew; sister, Aurelia and her daughter, Paulina.
A Memorial Service will be held on Friday, May 13, at 11 a.m. in the Chapel of Cavin-Cook Funeral Home with Father Mark Lawlor officiating. Inurnment will follow the service at Glenwood Memorial Park.
Cavin-Cook Funeral Home and Crematory, Mooresville, is serving the Wlodarczyk family. Condolences may be sent to the family at www.cavin-cook.com.