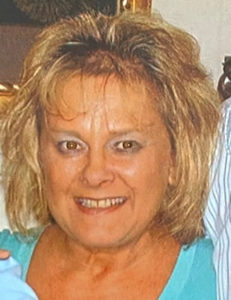 Linda Elizabeth Green Mayberry Houston, 63, of Winston-Salem, N.C., passed away on Wednesday, November 9, 2022.
Linda was born on December 14, 1958, in Cabarrus County to the late Lawrence Greene and Carol Howard Green. Linda was a loving mother and friends to all who knew her. She was a sweet, selfless individual who devoted her life to God.
Ms. Houston is survived by her children, Donna Grant (Willie) and Justin Mayberry (Brittany); and grandchildren, Landon Mayberry, Eden Mayberry, Willie Grant (Alisha), Calaya Grant, Navi Grant and Asher Grant. Also surviving are her siblings, David Green (Elizabeth), Jackie Graves (Phil), and Ann Moose, and dear friend, Ray Owens.
A Funeral service will be held at 2 p.m. on Sunday, November 13, at Troutman Funeral Home with Rev. Dave Kimball officiating. The family will visit with friends following the service.
Troutman Funeral Home is serving the family.