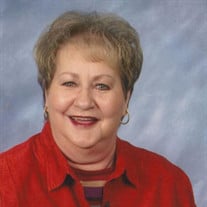 Lois Jean Chapman Lamberth, 84, of Stony Point, N.C., passed away January 13, 2022, at Accordius Heath in Statesville, N.C., after an extended illness. Jean was born in Alexander County on September 4, 1937, to the late Dave Chapman and Reba Monzella Chapman. She was a member of Stony Point Tabernacle Church.
In addition to her parents, she was preceded in death by one son, Eddie Rimmer, and three brothers, Bill Chapman, Archie Chapman, and Goo Chapman.
Survivors include one son, Davie Lamberth, and wife Amy of Stony Point; two brothers, Joe Chapman of Stony Point and Toe Chapman of Stony Point; two sisters, Marie Timberlake and husband Ed of Covington, Tenn., and Judy Payne and husband Phil of Stony Point; six grandchildren, Ethan Lamberth, Jessie Lamberth, Seth Rimmer, Shane Rimmer, Stacey Mellin, and Zachary Rimmer; and two great-grandchildren, Shaylee Lamberth and Gabriel Lamberth.
Chapman Funeral Home is serving the family.