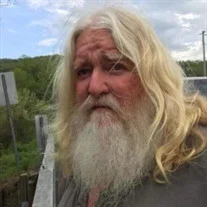 Marion Lynn Tyler, 65, of Love Valley, N.C., passed away on Friday, July 29, 2022. He was born on March 1, 1957, in Ponca City, Okla., to the late Zanuell Harrison and Alice LaVerne Tyler.
He was an employee of Gordon Iron and Metal for 38 years. He was a loving, caring and sharing person who loved his family. His big heart and ready smile blessed him with many loving friends.
He was preceded in death by his father, Zanuell, and mother, Alice Laverne Tyler.
Those left to cherish his memory include his significant other, Victoria Leffel; daughter, Stephanie and her husband Tony Howarth; sons, David Oler and his wife Olivia; son, Logan Compton and his wife Casey; grandchildren, Teigan Mejorado, Addysyn Oler, Avery Compton, Wrenley Oler, and Emmett Compton; sister, Shelya White and her husband Robert; brothers, Clifton Tyler and his wife Donna, and Darion Tyler and his wife Joanne; nieces, Rebecca Huff and Katherine Tyler; and nephews, Craig Tyler, Stephen White, Robbie White, and Allan Kovach.
A Service to celebrate his life will be held at 5 p.m. on Monday, August 1, 2022, in the Chapel of Nicholson Funeral Home with Ray and Faye Kiser officiating.
The Tyler family thanks Marion's Gordon family who took such wonderful care to help him when he needed support. The family would also like to thank the staff of Iredell Memorial Hospital and the staff of Gordon Hospice house for their care and compassion.
Nicholson Funeral Home has the honor of serving the family.