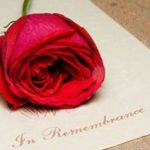 Marne Anne Morrison passed away suddenly on Monday, January 24, at the home of her mother, Judy, and late father, Chip, in Mooresville, N.C. She was born September 21, 1981, on Long Island, N.Y.
She leaves behind three children, George (21), Madison (18), and Joseph (16), of Englewood, Fla. She is also survived by her mother Judy; her sister, Megan Morrison of Venice, Fla.; brother, John, and wife Brenda of Freeport, N.Y.,;brother, Michael and wife Kim of Bellmore, N.Y.; and her brother, Joseph of Gloversville, N.Y.
Marne was a loving Aunt to Kirsten, Franki, Presley, Aiden, Trista, Anabel, Joseph Jr., John Jr, Slade, Saige, Luis, Fernando, and Keagan; and a great aunt to Valentina, Penelope and Seraphina.
Outgoing by nature, Marne never met a stranger. Her bubbly personality turned strangers into family. She shared her dad's joy for cooking. Marne always said that "a full belly is a happy belly" and made sure that everyone always left happy! Her laugh was genuine and infectious, and she always made others feel like they were the most important person in the room, often greeting others with her favorite catchphrase of "Hey Beautiful!"
Marne's favorite place was on the water, whether fishing, boating, or turning red on the beach with family and friends. The simplest pleasures in life brought great joy to Marne. She will forever be remembered as a kind and loving spirit who was taken from us far too soon.
Marne's life will be remembered at Cavin-Cook Funeral Home on Saturday, February 5, at 2 p.m. In lieu of flowers, a Go Fund Me Page has been set up to help take care of Marne's children https://www.gofundme.com/f/help-marnes-kids.
Cavin-Cook Funeral Home and Crematory, Mooresville, is serving the Morrison family. Condolences may be sent to the family at www.cavin-cook.com.