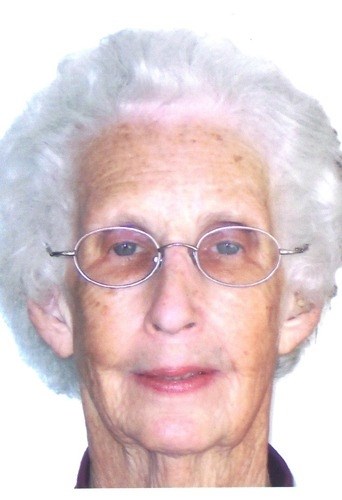 A service of celebration will be held Sunday, September 25, 2022, for Mary Jean Grose of Statesville, N.C., who died on July 5, 2022, at Salemtowne Retirement Community in Winston-Salem, where she had lived for the past 20 years. Those who knew and loved Mary Jean are invited to attend the 2 p.m. service at Grace Baptist Church, 719 Club Drive, Statesville.
Mary Jean, 95, was born in Iredell County on May 18, 1927, and is remembered as a highly respected educator, a compassionate nurse, a tireless advocate for mental health reform and a generous caregiver to friends and family in need. Her many life achievements will be recalled and honored as part of the service of celebration, but there will also be a time for sharing stories and special memories.
The daughter of Eula Alexander and Spurgeon Grose, Mary Jean attended Central High School and graduated from Appalachian State Teachers College in 1943. She earned a master's degree there in 1953. Her teaching career spanned 35 years, teaching science at Central and biology at Statesville High School. Not ready to retire, Mary Jean earned her degree in nursing at age 57 and spent the next 10 years as a neonatal nurse at Iredell Memorial Hospital.
Her love and concern for her special needs sister, Linda, was the inspiration for her long-time involvement with mental health issues in the state. Mary Jean always made time for children and served as a mentor for many young people. She was a faithful member of Grace Baptist Church and stayed connected with the church and its members for as long as she was able.
Memorials to honor Mary Jean can be given to Grace Baptist Memorial Garden.