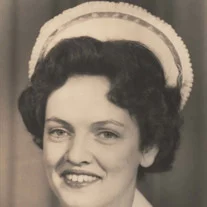 Mary "Joan" Hamilton Schmidt, 82, of Mooresville, N.C., passed away on Monday, March 7, 2022. She was born on September 24, 1939, in Baltimore, Md., to the late Gerard and Naomi Sherman Hamilton.
She attended St. Therese Catholic Church. She worked for many years as a registered nurse at Virginia Tech until she retired. She was passionate about taking care of others. She enjoyed being around her family, especially her grandchildren, and loved them deeply. She will be missed by all who knew her.
In addition to her parents, she was preceded in death by her brother and two sisters.
She is survived by her significant other, Roy Wilson; children, Suzanne Phillips (Scott), Joseph "Bill" Schmidt (Catherine), Patricia Schmidt, George Kurt Schmidt (Nikki Goss), and Catherine Deeb (Robert); sisters, Rita Fields (William) and Carol Miglioretti (Jack); seven grandchildren. Also surviving are numerous nieces and nephews.
A celebration of life will be held at 12 noon on Saturday, March 19, 2022, at her family home in Mooresville with close friends and family.
Cavin-Cook Funeral Home & Crematory, Mooresville, is serving the family. Condolences may be made to the family at www.cavin-cook.com.