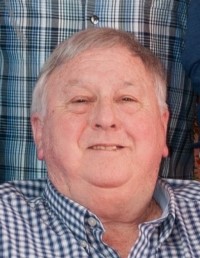 Michael Lee "Mick" Sherrill, 72, of Statesville, N.C., passed away Monday, February 7, 2022, at his residence.
Mick was born September 1, 1949, in Iredell County and was the son of the late RP "Roy" Sherrill and Alice Faye Grant Sherrill. He graduated from North Carolina State University in 1972 with a B.S. in Agronomy. He was married for 48 years to Susan Pharr Sherrill, who survives. Together they are members of Elk Shoals ARP Church in Alexander County. Prior to moving to Iredell County, in 2006, Mick was a member of First Presbyterian Church of Sylva, N.C. There he was an elder of the church and taught Adult Sunday School for 13 years.
Mick worked for the Natural Resource Conservation Service for 34 years. He was the Regional Resource Soil Scientist for 29 western counties of North Carolina. He retired from NRCS in 2004.
In addition to his wife, he is survived by one son, Christopher Sherrill and wife Sheila; one grandson, Andrew Sherrill of Clover, S.C.; one brother, Randy Sherrill, and one sister, Amy Walker, both of Alexander County, N.C.
Funeral services will be held at 2 p.m. Saturday, February 12, 2022, at Elk Shoals ARP Church with Rev. Phil McCoy officiating. Burial will follow in Oakwood Cemetery. The family will receive friends on Saturday from 1 to 2 p.m. at the church.
Memorials may be made to Elk Shoals ARP Church and online condolences may be made to the family at www.troutmanfuneralhome.com.
Troutman Funeral Home is serving the family.