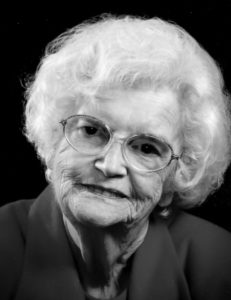 Nancy Carolyn Byers Lamb, 85, of Statesville, N.C., passed away on Friday, January 28, 2022, at Gordon Hospice House.
Nancy was born on June 1, 1936, in Iredell County, N.C., and was the daughter of the late Charles Byers and Helen Benfield Byers. She attended Celeste Henkel and Kings College. Nancy attended Beulah Baptist Church, where she was the Sunday school preschool director, Sunday school teacher and was on the personnel committee. She worked as a secretary at Marlin Insurance and Carolina Psych Group.
In addition to her parents, Nancy was preceded in death by her husband, William Murray Lamb Sr.
She is survived by her two daughters, Julie Shissler (Bill) and Lorie McDaniels (Jeff); son, Bill Lamb (Rhea); and grandchildren, Justin Lamb, Wayne McDaniels, Grant Lippard, Lawrence Lippard (Melissa) and Olivia Lamb. Also surviving are her siblings, Margaret Dellinger, Dot Hawn, Janet Elliott (Clay), and Louise Baker (Howard); and sisters-in-law, Peggy Byers and Miriam Lamb.
Graveside service will be held at 11 a.m. Wednesday, February 2, at Beulah Baptist Church with Rev. Brian Burgess officiating.
In lieu of flowers, memorials may be made to Hospice and Palliative Care of Iredell County or Children's Ministries at Beulah Baptist Church. Online condolences may be made to the family at www.troutmanfuneralhome.com.
Troutman Funeral Home is serving the family.