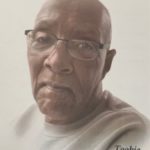 Mr. Nathaniel "Tookie" Connor, 84, of Statesville, N.C., transitioned into the eternal resting place on Monday, December 5, 2022, at the Kiser Hospice House in Salisbury, N.C.
Tookie, as he was known throughout his life, was born in Iredell County on February 19, 1938, to the late George Lee and Gertrude Morrison Connor
Tookie was the youngest of four siblings. He treasured his one sister and three brothers. Katherine Connor Morrison, George Connor Jr. and Worth Smith Sr. preceded him in death.
As a skilled truck and machine operator, Tookie was employed with Highway Construction and Pavement Corporations involving numerous assignments throughout the state of North Carolina.
Our family left to cherish Tookie's memories include his children, Ronald, Tony, Kathy, Darren, Dawn, Felicia, Sherman, Shirley, and Steve. Tookie revered his twenty-two grandchildren; seventeen great grandchildren; four great great grandchildren; as well as a host of nephews, nieces, and friends.
Rutledge & Bigham Funeral Home is serving the family.