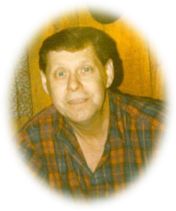 Norris Rhyne Goodman, 82, of Statesville, N.C., passed away Monday, October 24, 2022.
Mr. Goodman was born in Iredell County, April 28, 1940, the son of the late Roy Goodman and Cecil Jolly Goodman. He was employed by Bassett Manufacturing and was of the Baptist Faith.
Along with his parents Norris was preceded in death by his brother, Roy James Goodman.
Those left to cherish Mr. Goodman's memory include Joyce Sharpe, his beloved friend; his sons, Gary Goodman and fiancée, Angel Hunt; sons, Jeffrey Goodman, Steven Goodman and wife Melissa, and Joshua Goodman and wife Pam; his grandchildren, Isabella, Anabelle, and Theodore. Also surviving are his brother Ronald Goodman and wife Linda.
A funeral to celebrate the life of Norris Goodman will be conducted at 3 p.m. on Friday, October 28, 2022, at Troutman Funeral Home Chapel. The family will greet friends from 2 to 3 p.m. prior to the service. Burial will follow the funeral service at New Perth APR Church in Troutman, NC.
Memorials may be given to the charity of the donor's choice.
Troutman Funeral Home is serving the family.