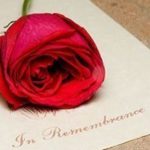 Peggy Ann Honeycutt Meadows, 83, of Mooresville, N.C., passed away on Friday, December 30, 2022. She was born on April 19, 1939, in Mooresville, to the late Johnnie and Geneva Hallman Honeycutt.
In addition to her parents, she was preceded in death by her loving husband, Wrenn Alexander Meadows.
She is survived by her daughters, Robin (David) Utley and Julie (Kem) Rodgers; stepdaughters, Wendy (Chris) Hill and Kristi (Jeff) Richardson; grandchildren, Shane (Traci) Utley, Kyle Utley, Tyler (Nicole) Utley, and Max (Calista) Rodgers; and five great grandchildren.
No services will be held at this time.
In lieu of flowers, memorials may be made to Down Syndrome Association of Greater Charlotte, 3900 Park Road #C, Charlotte, NC 28209.
Cavin-Cook Funeral Home & Crematory, Mooresville, is serving the family.