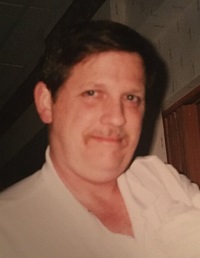 Peter "Pete" Alan Rich, 69, of Statesville, N.C., passed away Tuesday, September 20, 2022, at his residence.
Mr. Rich was born in Batavia, N.Y., on November 24, 1952, the son of the late Raymond and Marjorie Fite Rich. He was also preceded in death by his brother, Donald Rich.
He honorably served in the United States Air Force and was a treatment operator for a wastewater treatment facility, Statesville Analytical.
Those left to cherish Pete's memory include his daughter, Gabriella Rich (Baxter Troutman); his sons, Joseph Blanchard (Tori), Alexander Blanchard, and Ian Blanchard; his granddaughters, Ruby Blanchard, Kaylin Troutman and Clover Blanchard; his sister, Deborah Tescott; and his brother, Thomas Rich.
There are no formal services planned. Those wishing to make memorials are asked to consider Wounded Warrior Project.
Troutman Funeral Home is serving the family.