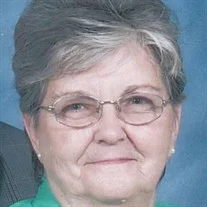 Phyllis Nanney Hardwick, 82, of Kernersville, N.C., and formerly of Statesville, N.C., died Monday, October 10, 2022, at Yadkin Nursing Care in Yadkinville, N.C.
She was born in Iredell County on April 8, 1940, to the late Thomas Nanney and Pauline Dingler Nanney.
Phyllis was a bookkeeper for many years. She loved reading, gardening, traveling, dogs, and especially giving hugs and kisses to everyone she met.
Survivors include two daughters, Theresa Hardwick and Robin Rimmer (Eddie); a son, Ed Hardwick (Joann); four grandchildren, Kristine Hedrick, David Rimmer, Robert Hardwick, and Heather Hardwick; three great-grandchildren, David Lee Rimmer, Angelica Hardwick and Christina Hardwick; a sister, Linda Bumgardner; and her precious fur baby, Shadow.
A Memorial Service will be held Friday, October 14, 2022, at 2 p.m. at New Sterling ARP Church in Stony Point. A private burial will be held.
Memorials may be made to Alzheimer's Association – 225 N. Michigan Avenue, Floor 17 Chicago, IL 60601, or Triad SPCA – 3163 Hines Chapel Road, Greensboro, NC 27405.
Nicholson Funeral Home is honored to serve the Hardwick family.