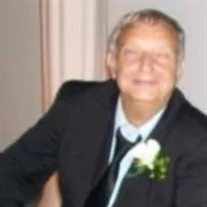 Ray "Dude" Bell passed away in his home on Thursday, April 28, 2022, surrounded by his family.
Ray was a man of honor and lived his life devoted to those around him. Following retirement from a 28-year career at Rental Uniform, where lifelong friendships were formed, he found joy in the outdoors, Carolina basketball, and helping his family live their life to the fullest.
He was preceded in death by his loving wife, Jane.
He is survived by his children Michael (Tracy), Marie (Dwight), and Eric (Kellyn); grandchildren Taylor and Emma Jane; and many beloved family members.
Visitation will be received at Nicholson Funeral Home on Tuesday, May 3, from 4 to 6 p.m.
In lieu of flowers, please donate to Hospice & Palliative Care of Iredell County, 2347 Simonton Road, Statesville, NC 28625.
Nicholson Funeral Home has the honor of serving the family.