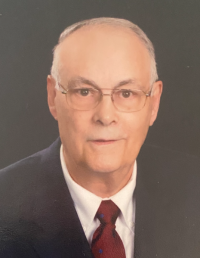 Ray Hilton Keever, 88, of Statesville, N.C., passed away, Tuesday, January 25, 2022, at Iredell Memorial Hospital.
Ray was born November 2, 1933, in Alexander County, N.C., and was the son of the late Parks Leeper Keever and Cora Lee Wike Keever. He attended Hiddenite High School and served in the U.S. Army. On June 1, 1958, he married Joyce Burrus Keever, who survives. He was a member of Beulah Baptist Church, and Ray worked for Southern Furniture for a number of years and retired from Glen Eagle Marine Furniture.
In addition to his wife, Ray is survived by two sons, Steven Keever (Kim) of Dunwoody, Ga., and Eric Keever (Carla) of Statesville; six grandchildren, Benjamin, Annabel and Rachel Keever, Parks, Samantha Keever, and Courtney Goble; one sister, Ruth Reid; and numerous nieces and nephews.
He was preceded in death by one son, Ronald Keever; two sisters, Lorene Hutchins and Louise Howell; and three brothers, William Keever, Clyde Keever and Jerry Keever.
A celebration of life service will be held at 1 p.m. on Saturday, January 29, 2022, at Beulah Baptist Church with Rev. Brian Burgess officiating. The family will speak with friends following the service at the church.
Memorials may be to Beulah Baptist Church and online condolences may be made to the family at www.troutmanfuneralhome.com.
Troutman Funeral Home is serving the family.