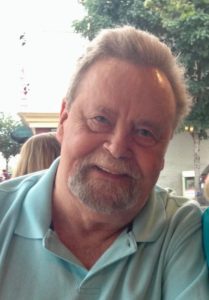 Richard Leon Faust, 77, of Statesville, N.C., passed away on Saturday, June 11, 2022, at Iredell Memorial Hospital.
Mr. Faust was born on February 10, 1945, in Norfolk, Va., and was the son of the late Kyle Howard Faust and Lucille Gilreath Faust.
He was educated in the Statesville Schools and was a veteran of the U.S. Navy, serving in Viet Nam. Following his military service, he went to work for General Electric in Hickory as a welding engineer for over 30 years. Richard was an entrepreneur in that he had the ability to make trading deals with others. He always had a knack for having a vision for opportunities. He never wanted the glory for finding them. He was a selfless person whose humility was one of his characteristics. His family was very important to him, and he was a father figure for others as well.
Those with cherished memories are his wife of 55 years, Cathy Thompson Faust; his son, Mark Kyle Faust (Candy); and daughter, Lisa Mikeal (Dwight); as well as grandchildren, Mary-Catherine Mikeal, and Shyne, Daryl, Loki, Andi and Konway. Also surviving are his brother, Terry Dixon (Kathy), and sister Diane Anglin.
Visitation for Mr. Faust will be on Friday from 1 until 2 p.m. at Bunch-Johnson Funeral Home with funeral to follow at 2 p.m. in the chapel. Interment with full military honors will be held at 3 p.m. at Iredell Memorial Gardens.
Memorials may be made to St. Jude's Children's Hospital.
Words of comfort and shared memories may be left with the family at www.bunchjohnson.com.
Bunch-Johnson Funeral Home is serving the family.