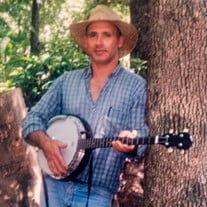 Robert Douglas Shumate, 60, passed away in a tragic accident in Union Grove on Friday, June 17, 2022. Bob was born on March 26, 1962, in Baltimore, Md., to Mickey Shumate and the late Eleanor Locklear.
The world has lost a great son, brother, father, Paw Paw and friend. Bob was a captivating storyteller that would lure you in for hours, and there were no doubts the stories were always true. He often shared stories about being on the Greenbrier River, whether he was exploring the limestone caves, canoeing, fishing, sitting around the campfire picking the banjo and searching the fields for arrowheads — where a bear or two would be in the close distance. Due to his admiration for history, he often placed himself in the stories he enjoyed sharing about his knowledge of the Civil War and Native Americans.
He always taught the importance to stand tall, be proud, and know oneself in all situations, and he supported others throughout the many accomplishments and difficulties of life. His selfless nature and tender heart were felt by all who met him. He will forever be remembered as a warm, compassionate soul who would give the shirt off his back.
To honor Bob, his family members and close friends will be scattering his ashes on the Greenbrier River in a private gathering on Saturday, June 25.
He was preceded in death by mother, Eleanor Locklear; brother, Dewayne Shumate; and best friends, Jake and Buddy Shumate.
He is survived by father, George Clinton Shumate; brother, James Shumate; sister, Vicki Shumate Vendramin; sister, Dawnee Locklear Andrews; son, Chris Rogers; daughter, Lauren Combs; daughter, Juli Shumate Jimenez; son, Cole Shumate; daughter, Katelyn Shumate; granddaughters, Adysen Jimenez, Ava Jimenez, Anorah Jimenez, Aspyn Jimenez, and Rue Shumate; and grandsons, Collin Shumate and Ashur Jimenez.
A Celebration of life service will be held by the family.
In lieu of flowers, memorial donations to West Virginia Cave Conservancy (wvcc.net) or Friends of the Lower Greenbrier River (Lowergreenbrierriver.org).
Cavin-Cook Funeral Home & Crematory, Mooresville, is serving the Shumate family. Condolences may be made to the family at www.cavin-cook.com.