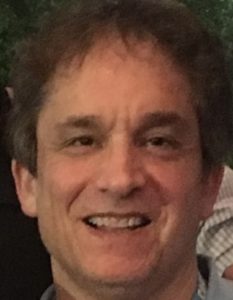 Robert Louis Gordon, 57 of Statesville, N.C., passed away Wednesday, March 15, 2022.
Robert was born in Iredell County on January 16, 1965, to Rona Summerfield Gordon and the late Alfred Arman Gordon, who passed away in 2006. He graduated from Statesville High School and from UNC Chapel Hill with a degree in Economics. He was a rehab specialist in Phoenix, Ariz. Robert loved UNC basketball and Carolina Panthers football, and he was very generous to many people and his community.
In addition to his mother, he is survived by his brother; Richard Gordon (Susanne); his nieces Libbie and Abigail Gordon; and numerous aunts and cousins that he loved dearly.
A private graveside service will be held at Oakwood Cemetery. A celebration of Robert's life will be held at a later date.
In lieu of flowers, memorials may be made to Boys & Girls Club of Statesville, 1001 Cochran Street, Statesville, NC 28677, United Way of Statesville, 305 N Center Street, Statesville, NC 28677, or to Gordon Hospice House of Statesville, 2341 Simonton Road, Statesville, NC 28625.
Troutman Funeral Home is serving the Gordon family.