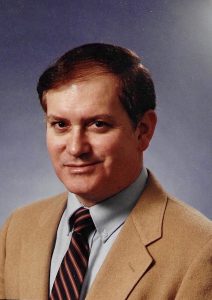 Robert Peter Miller, whom many knew as "Bob," of Iron Station, N.C., and formerly of Statesville, N.C., passed away peacefully surrounded by family on November 10, 2022, at 81 years of age.
Bob was born July 13, 1941, in Ann Arbor Mich., the son of Robert P. and Virginia Rockman Miller. He graduated from East Aurora High School in Aurora Ill., Class of 1959. Bob attended Bradley University in Peoria, Ill., and ultimately earned his B.S. from Aurora University in Aurora, Ill. He was a member of the Phi Mu Alpha music fraternity. For most of his career, Bob worked in marketing and human resources for industrial companies in Illinois and North Carolina. On July 31, 1965, Bob married Lana Podschweit of Yorkville, Ill., and they recently celebrated 57 years of marriage.
During his life, in various capacities, Bob contributed and volunteered for numerous community and civic organizations. He enjoyed sailing small craft, performing in community theater, telling "Grandpa" jokes, and making animal shaped pancakes at family breakfasts.
Bob was preceded in death by his parents and a brother, Ray Miller, of Escondido Calif.
Left behind to honor his legacy are his wife Lana (Podschweit) Miller; his son Rob Miller and his wife Ann Marie of Alexander, N.C.; his daughter Julie (Miller) Towson and her husband Sean of Iron Station N.C.; five grandchildren, Nadia Miller, Miller Towson, Kenley Miller, Banks Towson, and Paisley Miller; brother Richard Miller and his wife Shannon of Mission Beach, Calif.; sister Patricia (Miller) Rains and her husband John of San Diego, Calif.; brother Norman Knights and his wife Celeste of Florida; and many nieces and nephews.
A service of remembrance will be held at 5 p.m. Friday, December 9, 2022, at Vesuvius Vineyards, 6173 Vesuvius Furnace Road, Iron Station, N.C. Those who wish to remember Bob in a special way may make gifts in his memory to the American Heart Association at https://www.heart.org/en/get-involved/ways-to-give.
Arrangements are in the care of The Good Samaritan Funeral Home, 3362 North Hwy. 16 Business, Denver, NC 28037.