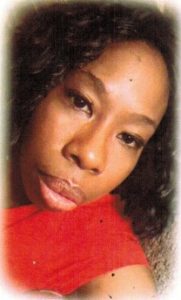 Rochelle Monique Parks, 35, of Statesville, N.C., was born in Iredell County on March 16, 1986, and was the daughter of Tory Craig Howell Sr. and Serafina Yvette Parks. She passed away on February 13, 2022, at Mission Hospital in Asheville, N.C.
She received her educational training at Statesville High School, and attended Living Waters Ministry in Troutman, N.C. Rochelle was a waitress at a restaurant. She was a loving mother, daughter and friend who will truly be missed.
She was preceded in death by her grandmother, Kassaundra Howell.
She leaves to cherish the memory of her life, in addition to her parents, Tory Craig Howell Sr. and Serafina Yvette Parks of the home, her step-mother, Corry Camp Howell; three children, Shamiya Nichols, Masiah Nichols, and Latreal Nichols; her siblings, Nyquarius Faulkner, LaToya (Joself) Daniels, Randolph Camp, Ashley Camp, Christian (Carrisa) Bailey, Sadie Howell, LaToya Howell, Tory Howell Jr., Diamond Daniels, Derrick Howell, and Dondre Howell; grandparents, Mitchell and Willie Mae Brawley of Statesville and Johnny (Terry) Gregory of Charlotte; aunts, Tanesha Howell and TaShika Gregory, both of Statesville; an uncle, Jeffery Gregory of Statesville; and a host of nieces, nephews, cousins, other relatives and friends.
Celebration of Life Services will be conducted on Sunday, February 20, 2022, at 2 p.m. at Rutledge and Bigham Mortuary, Statesville, N.C. Pastor Jeffrey Wallace will deliver the eulogy. Members of the family will receive friends in the Rutledge and Bigham chapel from 1:30 to 2 p.m. Burial will follow in the Belmont Cemetery.
Rutledge & Bigham Funeral Home is serving the family.