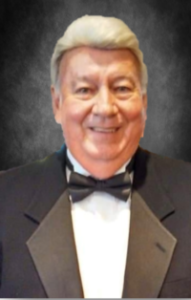 Roy Ray Sherrill, 82, of Statesville, passed away Monday, June 6, 2022 at his home.
Ray was born July 16, 1939 in Iredell County, the son of the late William Earl Sherrill, Sr. and Rena Morrison Sherrill. He attended Cool Spring School and was a truck driver for 38 years with International Paper Company. Also, from 1989 to 2013 he was the owner/operator of Carolina Café in Statesville.
In addition to his parents he was preceded in death by his son-in-law, Richard Williams, brothers, J.C. Sherrill and William Earl Sherrill, Jr., and brother-in-law, Milton Riddle.
Those left to cherish his memory are his companion for 32 years, Crystal Dawn Harris, daughters Debbie S. Williams of Troutman, and Cynthia Diane Sherrill of Statesville, his son, Jackson Ray Sherrill, Joshua K. Harris (raised as a son), stepson, Nelson Moore and stepdaughter, Linda Shoemaker, granddaughter Crystal Williams, grandsons, Timothy Williams, Wesson Harris, five great-grandchildren, two sisters, Polly Wooten (Tom), and Gladys Riddle, and sisters-in-law, Inge Sherrill and Eunice Sherrill.
He is further survived by his loving Harris family, Pattie Harris, Tami Harris and Cody Harris; his aunts, Sandy Elder (Gene), Diane Lambert (Randy), JuneGail Josey (Mark); family friends, Shelby and Lonnie Sharpe; and a special loving friend Fran Crews (and her late husband Phil) and a number of nephews, nieces and cousins, and a special cousin, Johnny Sherrill. He was preceded in death by Kent Harris and Jody Harris.
Funeral services will be conducted at 3 p.m. on Sunday, June 12, 2022, in the Troutman Funeral Home Chapel, with Rev. William Weese officiating. Active pallbearers will be Tyler Shumaker, Timothy Williams, Chance Sharpe, John Wood, Scottie Elder, and Mike Gamble. Burial will follow in Oakwood Cemetery. The family will visit with friends on Saturday evening from 6 to 8 p.m. at Troutman Funeral Home.
Special thanks to close friends and family for their love and support of Ray.
Those wishing to make memorials are asked to consider Hospice and Palliative Care of Iredell, 2341 Simonton Road, Statesville, NC 28625.
Troutman Funeral Home is serving the family.