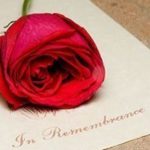 Sandra Kay Trivette McNiel, 55, of Harmony, N.C., departed this stage of existence on March 11, 2022. She was born October 24, 1966, to Leroy and the late, great Sally Trivette of Harmony.
She was beloved Mother to Mary Beth (Deana) McNiel, Brooke (Tracy) Black, and her Angel baby, Petey McNiel; and cherished Nana to Lily, Abby, Riley, Emma Jade, Brycen, Henley, and Bella. She loved her family with a fierceness.
Also left to hold her memory are her sister, Teresa Renegar (Rico); brother, Terry (Beth) Trivette; cherished nieces and nephews, Tassia, Katie, Michael and Mason Adams, Morgan Renegar, Marcus, Ava and Maddox, Madison Renegar and Tommy, Kelsey Renegar and Josie, Anthony McNiel, and Haley McNiel, waiting on the other side.
A memorial service will be held on Sunday, March 20, 2022, at Tomlinson Moore Park in Harmony, N.C., at 3 p.m.
"Ain't a woman alive that could take my Momma's place." -Tupac
Nicholson Funeral Home is serving the family.