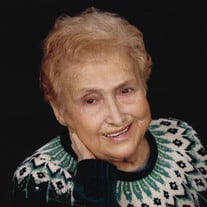 Shirley Ferrell Mullis, 89, of Mooresville, N.C., passed away on January 31, 2022.
She was born on October 30, 1932, in Mooresville to the late Monroe "Mutt" and Zenia Plott Ferrell. Shirley loved to talk on the telephone with her family and friends, going out to eat and shopping. She enjoyed playing cards and going to yard sales. She was a good cook and fed many throughout the years. She was loved deeply by her family and will be greatly missed.
In addition to her parents, Shirley was preceded in death by her husband, Robert Mullis; daughter, Cathy Mullis; grandson, Billy Deaton; daughter-in-law, Luella Ketner; and sister, Betty Smith.
She is survived by her children, Billy Mullis (Karen), David Mullis (Brenda), and Jerry Mullis; grandchildren, Katrina McCoy (Dewayne), Bobby Mullis, and Jake Deaton; great-grandchild, BJ McCoy; great-great grandchildren, Emma, J.J., and Elly; and numerous nieces and nephews.
A funeral service will be held on Thursday, February 3, 2022, at 2 p.m. at Cavin-Cook Funeral Home & Crematory, Mooresville, N.C. with the Rev. David Klinedinst officiating. Burial will follow at Glenwood Memorial Park, Mooresville.
Cavin-Cook Funeral Home & Crematory, Mooresville, is serving the Mullis family. Condolences may be made to the family at www.cavin-cook.com.