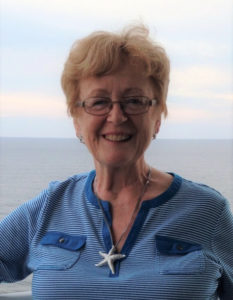 Sylvia Anne Greene Williams, 78, of Statesville, N.C., passed away on Tuesday, November 8, 2022.
Sylvia was born on February 23, 1944, in Winston-Salem, N.C., to the late Alexander S. Greene and Estelle Welch Greene. Her family moved to Statesville in 1956, when her father opened the Alex Greene Buick/GMC dealership. Sylvia graduated from Statesville Senior High School and had been a life-long member of First Baptist Church on Davie Avenue. It is there that she met her husband, the late Harvey Williams, when she was home for winter break from Meredith College. Harvey was interim minister of music for the church at that time. Sylvia and Harvey married in August of 1963 and went on to have their two children, Andrea L. Williams and Harvey "Stan" Williams (Cathy), who survive. Sylvia was a pianist and enjoyed gardening. She was able to fulfill her school-age dream of being an architect by designing her family's dream home and Victoria Village on Hartness Road.
Later in her adult life, she graduated from Mitchell Community College with an associates degree in art, specializing in acrylic and watercolor painting and abstract photography. Sylvia and Harvey loved the beach and spent many happy times in Ocean Drive, S.C. Often you would catch them dancing together to beach music.
In addition to her children, Sylvia is survived by her grandchildren, Alexis D. Williams and Luke A. Williams; brother, Philip A. Greene (Sandi); niece, Rebecca Greene Crouch; and nephew, Brian A. Greene.
A funeral service will be held at 2 p.m. Saturday, November 12, at First Baptist Church with burial to follow at Oakwood Cemetery. The family will visit with friends prior to the service from 12:30 to 2 p.m.
In lieu of flowers, memorials may be made to the Dream Campaign at First Baptist Church.
Troutman Funeral Home is serving the family.