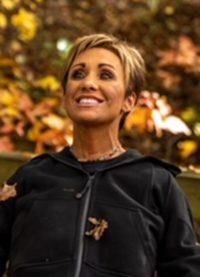 Teresa Ann Hedrick Penland, 50, of Mooresville, N.C., passed away unexpectedly at her home on Wednesday, November 16, 2022.
Teresa was born in Iredell County on April 17, 1972, the daughter of the late Carl and Vernell Gregory Hedrick. She graduated from South Iredell High School and was a licensed cosmetologist with Catawba House Salon. On June 30, 1995, she married the love of her life, Kris Penland, and together they shared more than 27 years of marriage. Teresa dearly loved her family, her kids, and the Lord.
Those left to cherish the life and memory of Mrs. Penland include her husband Kris; her daughter, Ava; her sons, Christian and Kristopher; her brother, Bruce Hedrick; her sister, Judy (Pete) Powell; brother, Wayne Hedrick; brother-in-law, Randy (Kim) Penland; numerous nieces and nephews; her bestie, Maureen Byerly; and her beloved Bella, the fur baby.
The family plans to celebrate Teresa's life with a service at a later date.
Troutman Funeral Home is serving the family.