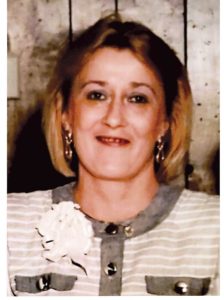 Teressa Bruce Meador, 68, of Troutman, N.C., passed away Tuesday, April 12, 2022, at her home.
Mrs. Meador was born March 18, 1954, the daughter of W.B. Bruce and Aline Mayberry, both of whom preceded her in death. Teressa attended school in Iredell County, worked as a machine operator in automotive manufacturing and was married to James Meador, who survives.
In addition to her parents, she was also preceded in death by her brother, Dennis Ray Bruce; daughter, Angie Jordan; granddaughter, Courtney Meador; and her loving companion, Precious.
Mrs. Meador is also survived by her daughter, Tonya Meador (Jack); her son, Chris Meador (Christy); her brothers, Roger Bruce (Sherry) and Chad Bruce (Melissa); and her sister, Rita Duke (Dean); her grandchildren, Nick Jordan, Nathan Jordan, Lexi Castro, Kyla Kiser, Kirsten Castro, AJ Rodriguez, Garrett Meador, Gabe Rodriguez, and Wyatt Meador; three great-grandchildren; and several nieces and nephews.
Troutman Funeral Home is serving the family.