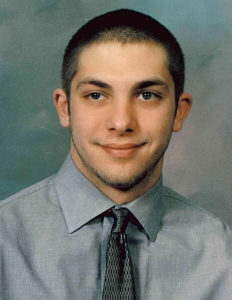 Timothy "Tim" Cale Kyles, 36, of Troutman, N.C., passed away Monday, October 17, 2022.
Tim Kyles was born October 9, 1986, in Forsyth County, N.C., the son of Melissa "Missy" Tucker Kyles and the late Timothy Kyles. Tim made his career in the electrical/construction industry. He was talented and could do just about anything. He was a member of Troutman Baptist Church.
Along with his father, Tim was preceded in death by his half-sister, Mary Claire Kyles; his paternal grandparents, Harold and Fran Kyles; and his maternal grandfather, M.L. Tucker.
Those left to cherish Tim's memory include his mother, Missy; his maternal grandmother, Nellie Karriker; his aunt, Bonnie (Jerry) Mayberry; his uncles, Jeff (Teresa) Tucker and Tim (Angela) Tucker; and his aunt, Linda (Kevin) Willbanks.
The family will visit with friends at Troutman Baptist Church from 3:30 to 4 p.m. on Sunday, October 23, 2022. A funeral service will be conducted at the church at 4 p.m. on the Rev. John Stevenson will officiate. Burial will follow the funeral at Beulah Baptist Church Cemetery.
Those wishing to make memorials are asked to consider Troutman Baptist Church, 305 Perry Road, Troutman, NC 28166.
Troutman Funeral Home is serving the family.