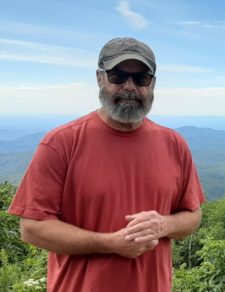 Timothy Sellers Pope, 67, of Mooresville, N.C., passed away on Sunday, May 29, 2022.
He was born on January 22, 1955, in Shelby, N.C., to Martha Sellers Pope and the late Walter Daniel Pope. He grew up in Cherryville, N.C. Tim was a member of West Corinth Baptist Church, Mooresville.
His favorite places were the mountains and the beach. He loved camping, fishing and anything related to water. He wore many hats, from being a mechanic, high school teacher, pilot, manager at NASCAR Tech, certified boat captain, and musician. He loved to sing and play the guitar. He was loved by everyone who knew him and will be greatly missed.
In addition to his father, he was preceded in death by his father-in-law, Wade Johnson.
In addition to his mother, Martha Sellers Pope, he is survived by his loving wife of 35 years, Sondra Johnson Pope; sisters, Laura Pope LeFevre (Bill) of Southport, N.C., Susan Pope Windham (Keith) of Murrells Inlet, S.C., and Pam Pope Link of Martinez, Ga; brother, Dan Pope (Pam) of Piney Flats, Tenn.; sister-in-law, Carol Oliff; brothers-in-law, Tim Johnson (Ruth) and Todd Johnson (Tammy); and mother-in-law, Lucille Johnson. He was "Uncle Tim" to many beloved nieces and nephews and dad to fur baby, Eli Sellers Pope.
A memorial service will be held at 2 p.m. on Saturday, June 4, 2022, at West Corinth Baptist Church with Rev. Robert Suttles and Rev. Hal Greene officiating.
Memorials may be made to West Corinth Baptist Church, 120 Corinth Church Road, Mooresville, NC 28115; or Samaritans Purse, P.O. Box 3000, Boone, NC 28607.
Cavin-Cook Funeral Home, Mooresville, is serving the Pope family. Condolences may be made to the family at www.cavin-cook.com.