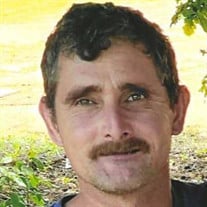 Tony Ray Little, 46, of Olin, N.C., died Tuesday, November 1, 2022.
He was born in Iredell County on September 24, 1976, to Tommy Little and Shirley Campbell Little.
Tony was a logger by trade and loved his work. He was an outdoorsman and was always planting trees. He enjoyed fishing, hunting, and driving his car fast and crazy, and tinkering/fixing things. He was a great man and would do anything for anyone. More than anything, he loved his family.
Those left to cherish his memory include his wife, Candy Hemric Little; son, Joshua Austin; daughter, Tianah Smith; his parents, Tommy and Shirley Little; sister, Terry Wilcox (Bobby); and numerous nieces and nephews.
Funeral services will be held Saturday, November 12, 2022, at Nicholson Funeral Home Chapel at 1 p.m. The family will visit with friends from 11:30 a.m. to 1 p.m. prior to the service.
Nicholson Funeral Home is honored to serve the Little family.