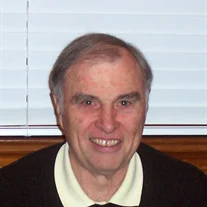 Walter Lee Overcash III, 78, died May 31, 2022, at home surrounded by family. He was born at Ft. Jackson in Columbia, S.C., on February 22, 1944, but was raised in Charlotte, NC. He died of congestive heart failure that he managed quite well for over 21 years. The last 7½ years, he lived life to the fullest using an LVAD heart pump.
After graduating from Myers Park High School in 1962, he attended N.C. State College and graduated in 1966 with a degree in Mechanical Engineering. Over the years, he remained good friends with his Phi Kappa Tau brothers. During his career with Mobil Oil, the family lived in Greenville, Cary, Marietta, Seattle, and Fairfax Station, Va., the corporate office for Mobil Oil. When he retired, he and wife Eleanor ("Danny") moved back to North Carolina to be near family. They chose the Lake Norman area so they could be near the water and he could play golf.
He enjoyed golfing, even after his LVAD surgery. He often joked that trying to swing the club with heart pump batteries on each side of his chest reminded him of how Dolly Parton must feel. Danny was a volunteer Puppy Raiser for guide dogs; Walter helped her raise 17 puppies before sending them off to guide dog school. He loved his own Labrador Retrievers, especially Wayne and Denton. Everyone in the neighborhood knew Walter and his dogs. He walked twice a day around the neighborhood, speaking to all of the dogs and their humans.
His Wednesday night poker buddies knew him to be the only fairly liberal one in the group. He held his own in political discussions. When he needed cheering up recently while he was in the hospital or at home, their political views didn't matter. Everyone stepped up.
The neighbors knew his talent for fixing computer problems. He gave of his time freely to assist technology novices, even creating his own company "Nerds for Nothing."
Walter's yard was his pride and joy. He continued to seed, weed, edge, mow, and plant every year even with the heart pump. The "breakfast group" of guys relied on his expertise yearly. During this last year, his neighbors maintained his yard beautifully and he was grateful.
Even though Walter wasn't a demonstratively affectionate man, he certainly loved his wife and sons. When given the chance, he would brag on all three boys' accomplishments. He also loved his sister's baking, especially the caramel cake she made every year for his birthday.
During the last 7½ years, Sanger Heart & Vascular Institute asked him to reach out to heart patients who were thinking about getting an LVAD heart pump. He told these patients honestly what to expect: the good, the bad, and the hope. He would call and visit after the surgery to check on them; later, they often called him for advice. Several have remained friends over the years. He made a huge difference in people's lives. This is his proudest legacy. He lasted 7½ years on the pump. He was always grateful for this technology that kept him alive.
Walter's sense of humor, positive attitude in the face of adversity, friendly smile, and inquisitive nature were admired by friends and family. He loved a good single malt whiskey and a fine Kentucky bourbon. NC bar-be-que was his favorite meal. He was married to Danny for 51 years. Together, they raised three young men, Jay, Eric and Robin. He was close to his only sibling, Brenda, who advocated for his care until the end.
Walter is survived by his sister, Brenda K. Overcash of Charlotte, N.C.; wife Eleanor "Danny" Overcash; son, Jason M. "Jay" Overcash and daughter-in-law Allison B. Overcash of Knoxville, Tenn.; son, Eric H. Overcash and grandson, Hunter O. Overcash, of Mooresville, N.C.; son Robert J. "Robin" Overcash of Glendale, Calif.; step-father, Gerald Cavendish, and step-sister, Betty Nadudvary, of Braselton, Ga. He was preceded in death by his parents, Walter L. Overcash Jr. and Carrie H. Overcash Cavendish of Charlotte, N.C.
At his request, there will be no formal service. An informal gathering of friends and family will be held in the near future.
A memorial donation to the American Heart Association or to a charity of your choice is welcomed.
Cavin-Cook Funeral Home & Crematory, Mooresville, is serving the family. Condolences may be made to the family at www.cavin-cook.com.