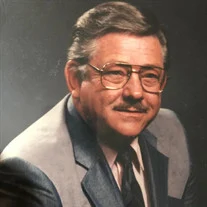 William Don "Bill" Houpe Jr., 85, of Statesville, N.C., died Friday, December 2, 2022. He was born in Carroll County, Va., on March 3, 1937, the beloved son of William D. Houpe Sr. and Clarice Worrell Houpe.
Bill graduated Harmony High School in 1956 and Milligan College in 1960. He owned and operated A&H Stained Glass Company in Harmony throughout the 1960s until the early 1980s. His most famous stained-glass work can be seen in Our Lady of Guadalupe Church in Cherokee, N.C. He later contracted for Laws Stained Glass. His retirement years lead him to rekindle his love of horses. He began his competitive barrel racing as a senior in the NBHA. He won several titles, including his last at the age of 70. He and his long-time equine partner, Dunbury, were well known. He loved traveling to the barrel-racing events. He was entertaining and taught us many life lessons. He lived life to the fullest! He will be missed.
He is survived by his three daughters, Billie Dawn Houpe, Alice Houpe Robinson, and Jennifer Houpe Dagenhart. He was the proud grandfather of five, Andy Robinson, Jacob Dagenhart, Rose Houpe, Casey Robinson, and Lilly Houpe.
A Memorial Service will be held on Monday, December 12, 2022, at 2 p.m. at Bethany Presbyterian Church.
Nicholson Funeral Home is honored to serve the Houpe family.