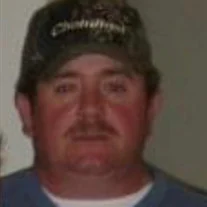 Windle Wilkie Shrewsbury Jr., 58, of Mooresville, N.C., passed away on Wednesday, November 9, 2022, at his residence.
He was born on April 9, 1964, in Chicago, Ill., to the late Windle and Margaret Anderson Shrewsbury.
Windle enjoyed working and restoring cars, hunting, and fishing. He loved his family and spending time with them, especially his grandchildren.
He is survived by his children, Haedyn DeBauche of Sacramento, Calif., and Brittany Shrewsbury of Statesville, N.C.; grandchildren, Ava and Kobe Mazyck; sisters, Bonnie Harris of Mooresville, N.C., Judith Wagner of McAplin, Fla.; brother, Martin Shrewsbury of Rowan, N.C.; and several nieces and nephews.
No services will be held at this time.
Cavin-Cook Funeral Home & Crematory, Mooresville, is serving the Shrewsbury family. Condolences may be made to the family at www.cavin-cook.com.