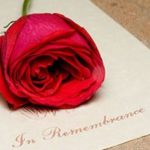 Adeline Marie Giuliani, 89, of Troutman, N.C., passed away on Thursday, July 20, 2023, at Rosewood Assisted Living in Harmony. Born on September 1, 1933, in Brooklyn, N.Y., she was the daughter of the late Guido Giuliani and Adeline Fiorenze Giuliani.
In addition to her parents, Guido and Adeline Giuliani, she was preceded in death by her sibling. Those left to cherish her memory include her children, Lynda Hoffman and her husband Craig, Robert Zamarelli, and Laura Iyer and her husband Arun; grandchildren, Jenelle Finger, Kevin Hoffman, Oliver Iyer, Matthias Iyer, Celeste Zamarelli, Joey Zamarelli, and Daniel Zamarelli; and her great-grandchild, Taylor Finger.
At the request of her family, no services will be held.
Nicholson Funeral Home has the honor of serving the family.