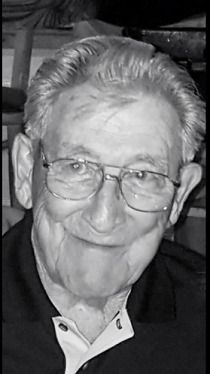 Mr. Albert Ernest Williams, 94 of Statesville, N.C., passed away on Monday, July 3, 2023.
Albert was born in Prosperity, W.Va., on June 16, 1929. He was the son of the late Robert Williams and Mervil Ellen (Sturgill) Phipps. Albert was a Veteran of the U.S. Army and worked as a carpenter. He was well known as "Papa" by his grandchildren, whom he loved, and was a fan of racing and football. Albert was a member of Grace Gathering Church of Florida.
In addition to his parents, Albert was preceded in death by his wife Joan Ann Williams, who passed in 2002, and his siblings, Bruce Williams and Aimee Marie Thompson.
Those left to cherish the life and memory of Albert Williams include his daughter Ellen Laws (Mark); his son, John Williams (Robyn); his grandkids, Timothy Yates, Lauren Dean (Cheyne), Karla Laws, and Alexis "Alex" Williams (Keenan Ade); and great grand kids, T.J. Ataman, Emersyn Laws, and Oliver Dean. Along with family, Albert is survived by his close friends Jack, Sharron, And Steve Moony.
A graveside service will be held on Tuesday, July 11, 2023, at 2 p.m. at Sebastian Municipal Cemetery in Sebastian, Fla., with Rev. Eric Schlebus officiating.
Troutman Funeral Home is serving the family.