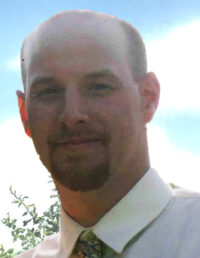 Andrew Gregory Powell, 42, of Statesville, N.C., passed away on Saturday, January 28, 2023, at Novant Health Presbyterian Medical Center.
Andrew was born on August 13, 1980, in Edmonton, Canada, to Gregory John Powell and Gail Philp Cummings, who survive. He worked for TLG Peterbilt in Charlotte as a licensed diesel mechanic. Andrew loved watching NASCAR, playing hockey and watching his favorite team, the Philadelphia Flyers. He loved his dogs, including those who passed, Peyton and Matty.
His biggest love in life was his wife, Shawn. The two enjoyed attending NASCAR races together, spending time with family, and fulfilling their dream of moving to North Carolina.
In addition to his beloved pets, Andrew was preceded in death by his paternal grandparents, John and Georgena Powell, and his maternal grandmother, Audrey Philp.
Those left to cherish Andrew's memory include his wife, Shawn Morris Powell; daughters, Britaini Tackitt (Jordan), Megan Cruz (Alfredo), and Crystal Stanley; grandchildren, Hayden Stanley, Aria Trevino, Julian Cruz, Bennett Tackitt and Everett Tackitt; and maternal grandfather, Keith Philp. He is also survived by many aunts and uncles, Dale Powell, Tony (Kim) Powell, Jeff Powell, Debbie (Graham) Powell Willis, Denise (Bill) Philp Lawrence, Lisa Philp Ashton, Greg (Nina) Philp, and Darrell (Sally) Philp, and cousins.
A visitation will be held Wednesday, February 1, 2023, at Troutman Funeral Home from 3 to 5 p.m. Casual attire is accepted and encouraged.
Troutman Funeral Home is serving the family.