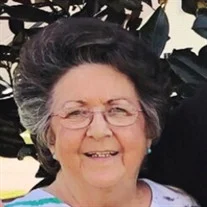 Brenda Crouch Hartness, 72, of Stony Point, N.C., passed away August 26, 2023, at Iredell Memorial Hospital in Statesville, N.C. Brenda was born September 8, 1950, in Iredell County to the late Rayford Wilburn Crouch and Hazel Stallings Crouch.
Brenda was self-employed and was of the Christian Faith.
In addition to her parents, she was preceded in death by one brother Larry Raford Crouch.
Those left to cherish her memory include her husband Donald Edward Hartness; one son, Randell Wayne Hartness and wife Jennifer; one sister, Judith Mitchell; two grandsons, Agustus Slade Hartness and wife Sara, and Garrett McCray Hartness; and one great-grandchild, Case McCray Hartness.
A Memorial Service will be conducted Saturday, September 9, 2023, 5 to 7 p.m. at Chapman Funeral Home, 158 Stony Point School Road, Stony Point, NC 28678.
Chapman Funeral Home is serving the Hartness Family.