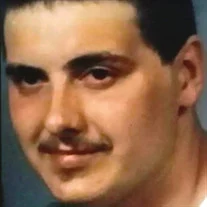 Cecil Hurst Winstead Jr., 41, of Statesville, N.C., passed away June 12, 2023, at his home unexpectedly.
Cecil was born October 24, 1981, in Iredell County to the late John Stanley and Kathy Mae Bryant Winstead of the home. He was previously employed at Statesville Brick and was of the Baptist faith.
In addition to his father, he was preceded in death by his stepfather Cecil Hurst Winstead; and two brothers, Roland Lee Stanley and David Eugene Stanley.
Those left to cherish his memory include three sons, Jacob Andrew Winstead, Zachary William Winstead, and Christian Hurst Winstead, all of Falls Mills, Va., two brothers, Bill Stanley of Texas and Dwayne Stanley of Statesville; two sisters, Samantha Stanley of Texas and Crystal Queen of Statesville.
A memorial service will be conducted Saturday, June 24, 2023, at 2 p.m. at Chapman Funeral Home, 158 Stony Point School Road. Stony Point, NC 28678. The family will receive friends on June 24, 2023, at 1 p.m. at Chapman Funeral Home.
Chapman Funeral Home is serving the Winstead family.