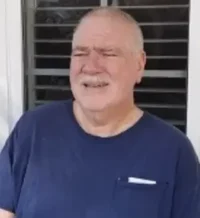 Charles Perry Bishop, 66, of Taylorsville, N.C., who was known by family and friends as Perry, passed away on Thursday, September 14, 2023, at Gordon Hospice House in Statesville, N.C. Born on September 2, 1957, in Detroit, Mich., he was the son of Pauline Mitchum Charles Bishop and the late Alex Sidney Bishop.
A service to celebrate his life will be held by the family at a later date.
Nicholson Funeral Home has the honor of serving the family.