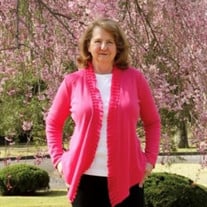 Deborah "Deb" Mercure passed away on October 5, 2023, in Mooresville, N.C., after a brief battle with cancer. She was 71 years old. She was the daughter of the late Louis Remillard and the late Marion Boyd, both of Riverside, R.I.. She was preceded in death by her sister, Barbara "Dodie" Button. She is survived by her daughter, Kelly O'Donnell of Mooresville, N.C., and her son-in-law, Drew O'Donnell. She leaves two grandchildren, Andrew "Andy" O'Donnell and Isabelle O'Donnell. Deb was an animal lover and also leaves her two beloved grand dogs, Gladys and Louie, and her cat Rosie.
Deb was raised in Riverside, R.I., and was a graduate of East Providence High School, Class of 1970. She worked for the American Heart Association Rhode Island Affiliate for 40 years where she had many roles over the years, more recently as an IT specialist and Functional Systems Analyst.
She called Pawtucket, R.I., home for nearly 40 years, but in 2018 Deb moved to North Carolina to be close to her daughter and grandchildren. In retirement, she enjoyed traveling, including a trip to Italy with her family, a cruise, and many excursions with friends.
She was an avid reader and always had a book and a Coke in her hands. She did the crosswords every day. She also loved to go antiquing for vintage perfume bottles and tins. She lived for her family and made a full-time job out of attending events for her grandchildren. She never missed a cross country meet, a school play, a graduation, or anywhere where she could show her love and support. Deb was a helper. She was always there to support friends and her extended family. She was known for being a very calm, reasonable and level-headed woman who never raised her voice and always looked for the best in everyone. Her kindness will be missed by all.
A memorial service is being planned for Rhode Island. Details to follow.
Cavin-Cook Funeral Home, Mooresville, is serving the family of Mrs. Mercure. Condolences may be sent to the family at www.cavin-cook.com.