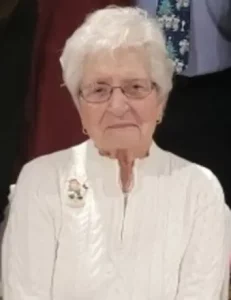 Dolores Mary Springer, 81, passed away Wednesday, June 28, 2023. Dolores was born February 9, 1942, in Bayonne, N.J., to the late Sigmond Edward Gorsyca and Jeannette Wyczycheck Gorsyca.
She was a loving wife, mother and grandmother. Dolores was a devoted Catholic and long-time member of St. Philip Catholic Church in Statesville, N.C. She formed very strong friendships with those around her. Dolores was an avid reader. She enjoyed cooking and scrapbooking, and her watercolor paintings were of professional quality.
She is survived by her loving husband of 54 years, Ronald Springer; daughters, Michelle McMinn (Jim and Jennifer Staples (Shane); son, Mitchell Springer; 6 grandchildren, Jacob Powley, Evelyn Staples, Braeden Staples, Dusty McMinn, Rachel McMinn, and Connor McMinn.
The family will receive friends from 5 to 8 p.m. Monday evening, July 3, 2023, at Nicholson Funeral Home. A Funeral Mass will be held at 11 a.m. Wednesday, July 5, 2023, at St. Philip the Apostle Catholic Church.
Nicholson Funeral Home has the honor of serving the family.