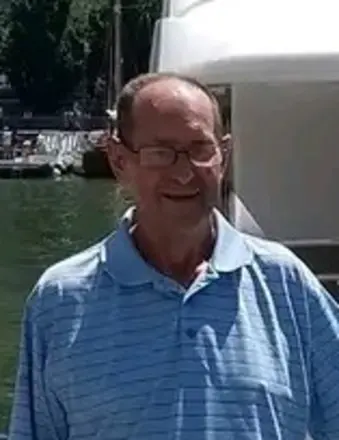 Donald Garland Eldridge, 76, passed away on Saturday, July 29, 2023. Donald was born in McDowell County, W.Va., on May 9, 1947, to the late Garland Eldridge and Helen Sessor Eldridge.
Donald was a hard worker all his life. He loved to keep busy and make money. One of the things he would tell us everyday was to go out and work hard, make that money, and to do an honest job.
He loved to travel the world and experience new places and eat a lot of different foods from all over the world. He enjoyed playing golf with his buddies at Clark Equipment and especially with his family whenever he could. Donald was a storyteller and was full of stories about his family moving out of the mountains of West Virginia to the Piedmont area.
He loved and cherished his brothers and sisters very much. Even though they were all spread out, he loved them all. Donald was a golfer, a fisherman, and a big flirt to all his girlfriends. Whenever the family had a party, Donald would love to get out on the dance floor and move all he could. He didn't care what anyone thought about how he was dancing. This made him happy and that is what counts. Donald is going to be missed dearly by all of his friends and family. He was certainly an inspiration to all. Let everyone keep his memory in our hearts and never forget to love your own family as if it was the last day here on earth.
Donald was preceded in death by his parents, Garland and Helen Eldridge; and his brothers and sisters, Sherman Eldridge, Eugene Eldridge, Robert Eldridge, George Eldridge, Ralph Eldridge, Johnny Eldridge, Bonnie Ashburn, Geraldine Royall, and Shelby Ballard.
Left to cherish his memory include his son, Edward Eldridge (Leonor); daughter, Nancy Mason; seven grandchildren, Melissa Hager, Kevin Eldridge, Julian Eldridge, DeAnna Wilkins, Carmen Wilkins, Chase Mason, and Elvin Mason; two great-grandchildren, Kayden Hager and Lucas Hager; and his brothers and sisters, Patricia Presnell, Rosette Brewer, Barbara Jolly, Gary Eldridge, and Nathan Eldridge.
A Funeral Mass will be held at 1 p.m. Friday, August 4, 2023, at St. Philip the Apostle Catholic Church in Statesville. The family will receive one hour prior to the Funeral Mass at the church beginning at 12 noon. Burial will follow the Funeral Mass at Iredell Memorial Park.
Nicholson Funeral Home has the honor of serving the family.