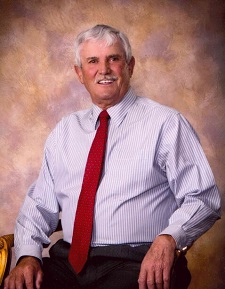 Franklin Delano "Dee" Mayberry, 82, went to his eternal home on June 25, 2023. Born in Iredell County, Frank grew up in Troutman, N.C.
He was preceded in death by his parents, Fred and Cansie Mayberry; his brother Clifford Mayberry; his sister Mildred and her husband Clarence, and his sister Ann Benfield.
He is survived by his brother Clate Mayberry, his wife Pat, and his brother Clifford's wife, Ann. He is survived by his wife of 62 years, Phyllis, and their two daughters, Kim Reid (Tim) and Robin Pritchard (Doug); his grandchildren Tyler Reid (Margaret), Mallory Foote (Ryan), and Alex and Claire Pritchard; and his great-grandchildren, Jackson Reid, and Briggs and Alden Foote.
Frank was a man of many things, a jack of all trades, a veteran who proudly served in the Marine Corps, and a man who started a business from the ground up which became very successful, where he would later retire.
Frank had many passions. He and Phyllis had an adoration for shagging and square dancing. He had a great fondness for playing golf, traveling, Western movies, his Dallas Cowboys, and most of all, His Lord and Savior. His most significant and greatest blessings in life were his family. He was a wonderful husband, father, grandfather and great-grandfather. His laugh was contagious, his hugs warm, and he had the most beautiful smile.
Every conversation revolved around his unwavering faith, and he steadfastly relied on the words of the Bible by reading Phyllis Bible verses every morning. He wholeheartedly believed in Jesus Christ and knew that one day he would be called home.
Frank was a man who will be deeply missed by his family and friends. As hard as it is to know our time with him has come to an end, our family takes comfort in knowing that we will see him again one day.
Memorial service will be held at a later date.
Troutman Funeral Home is serving the family.