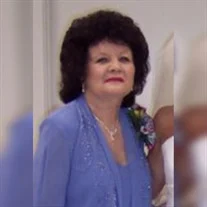 Gail Juanita Thompson Collins, 75, of Mooresville, N.C., peacefully went to be with her Lord and Savior on Friday, November 17, 2023, at home in the presence of her loving daughter and other family members. She was born May 22, 1948, in Statesville, N.C.
Gail was preceded in death by her father, Talmadge T. Thompson; her mother, Maxine Brawley Thompson Finger; and her brother, Kelly T. Thompson. In February of this year, she was also preceded in death by her husband of almost 45 years, Richard G. Collins.
Gail grew up attending Williamson Chapel UMC with her parents and brother. She was a member of the last graduating class from Troutman High School in 1966. Early in her career she worked as a secretary at General Time in Davidson, N.C. She went on to earn her N.C. Barber License from Roffler Barber School in Charlotte, N.C. She spent most of her career as a barber, working in Statesville for over a decade. She later obtained a medical office assistant certificate from Mitchell Community College and spent the remainder of her career working at Huntersville Oaks in Huntersville, N.C., until she retired.
Having grown up on a dairy farm with her parents and younger brother, Gail was instilled with a strong work ethic and love of animals very early in life. This work ethic was prominent throughout her careers and carried on into her retirement as she spent her time decorating her house or working in her yard. Gail found great joy being outside where she and her husband Richard enjoyed sitting on the porch looking out at Lake Norman.
Most important to her was her family, and she will forever be remembered as a loving and devoted wife, mother, sister, and grandmother. Her two grandchildren were her pride and joy. She was lovingly known to them as Omie.
Those left to cherish her memory include her daughter, Chanda Leagon McCoy (Brian) of Mooresville; her grandchildren, Nathan and Braley McCoy; and her stepfather, David A. Finger, also of Mooresville.
The family would like to extend their sincere appreciation to Gail's caregiver, Tricia Stanton, as well as close family and friends for their support during her lengthy illness. Your loving care and kindness will never be forgotten. We would also like to thank the doctors, nurses, and staff of VIA Health Partners of Charlotte, N.C., for their hospice care over the past several months.
The family will receive friends on Sunday, November 19, from 6 to 8 p.m. at Cavin-Cook Funeral Home in Mooresville. A celebration of life service will be held on Monday, November 20, at 11 a.m. at Williamson Chapel United Methodist Church, also in Mooresville, followed by a graveside service at Iredell Memorial Park in Statesville, N.C.
In lieu of flowers, memorial donations can be made to Lake Norman Humane, 2106 Charlotte Highway, Mooresville, NC 28117 or VIA Health Partners, 7845 Little Ave, Charlotte, NC 28226.
Cavin-Cook Funeral Home, Mooresville, is serving the family.