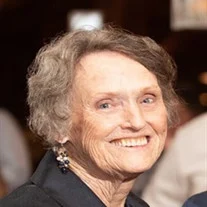 Gay Marie Smith Edwards of Cleveland, N.C., loving wife, mother, grandmother, and great grandmother passed May 15, 2023, at her home surrounded by her family after a long illness. She was born on December 22, 1938, in Johnson City, Tenn., a daughter of the late Harry Smith and Roberta Osborne Fenoglio.
Mrs. Edwards worked in manufacturing, where she retired from Intercraft Industries in Statesville. She was a member of Morning Star Baptist Church in Cleveland. She loved going to the lake, spending time with family, and shopping.
She was preceded in death by her parents, Harry Smith and Roberta Osborne Fenoglio; daughter, Sharon Pansy Edwards; brothers, Charles "CH" Smith and James Smith; and sister, Elva Mae Cornett.
Left to cherish her memories are her loving husband of sixty-eight years, Charlie Edwards; children, Marty Edwards, Alvin Edwards (Debbie), Keith Edwards (Sandy), and Karen Edwards; sister and best friend, Carolyn Edwards; grandchildren, Kaden Edwards (Bradi), Miranda Whitley (Jonathan), April Majors (David), Miriam Boger (Jason), Curtis Edwards (Holly), Erin Bumgarner (Grant), Wayne Edwards (Brittany), Anna Wensil (Caleb), Lance Brooks (Jennifer), Josh Brooks (Nicole), and Wendy Shields (Drew); and twenty-two great-grandchildren.
The service will be held at the mausoleum at Rowan Memorial Park, 4125 Franklin Comm Center Road, Salisbury, NC 28144, on Saturday, May 20, 2023, at 2 p.m.
In lieu of flowers, memorials can be made to Hospice and Palliative Care of Iredell County, 2347 Simonton Road, Statesville, NC 28625.
Cavin-Cook Funeral Home, Mooresville is proudly serving the Edwards family.